In order to access the website, you'll first need to create a FREE account with us.
1. Navigate to dogshow.com.

2. Click My Account on the menu bar to open your account page.

3. Click Sign Up Now For Free to open the account information page.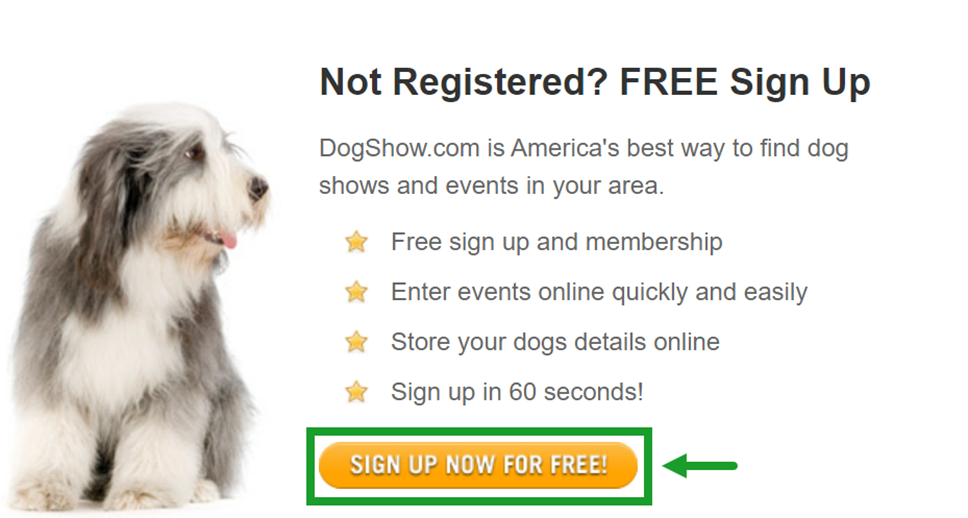 4. Enter your account details and click Create My Account.